Répétition publique avec The Goldfinch Ensemble
Venez profiter d'une répétition publique gratuite de l'ensemble Goldfinch au Centre culturel de rencontre d'Ambronay le mardi 4 juillet à 14h en salle Monteverdi !
The Goldfinch Ensemble fait partie du programme eeemerging (ensembles européens émergents) et est en résidence au Centre culturel de rencontre du 1er au 10 juillet. Ces 3 musiciens (violon, flûte baroque, clavecin) se sont rencontrés au conservatoire de La Haye. Ils sont particulièrement intéressés par la musique française des XVIIe et XVIIIe siècles, et se concentrent sur les sonates en trio et les quatuors de l'ère baroque.
Nous serions ravis de pouvoir vous accueillir pour ce moment convivial qui sera l'occasion de découvrir des instruments de musique ancienne et le travail de ces jeunes artistes.
---
Pour vous inscrire, veuillez contacter Marina Roche Lecca, responsable des relations avec les publics au 04 74 38 91 96 ou par mail : marina.roche-lecca@ambronay.org.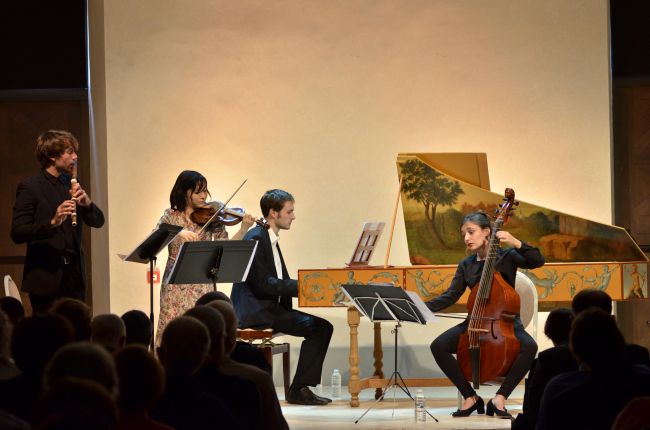 ---
---